 … we are imperfect people in need of forgiveness that only God can provide.
… God sent His Son, Jesus, to be our Savior from sin.
… Jesus gave His life on the cross so that we can be forgiven.
… Jesus died and rose again so that death will have no power over us.
… through Jesus we will live forever, forgiven and free.
St. John's is a member of the Lutheran Church—Missouri Synod.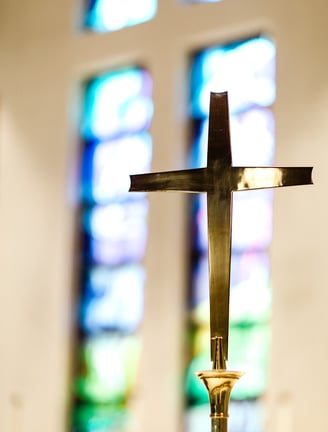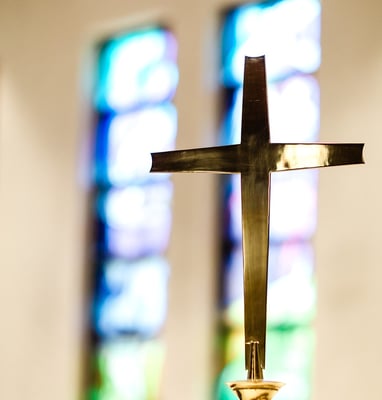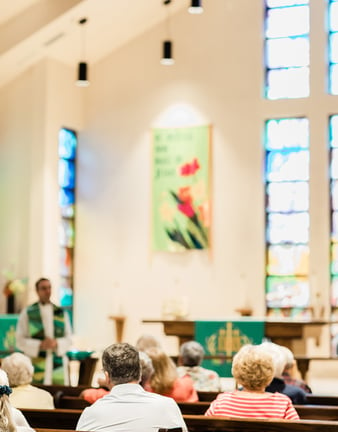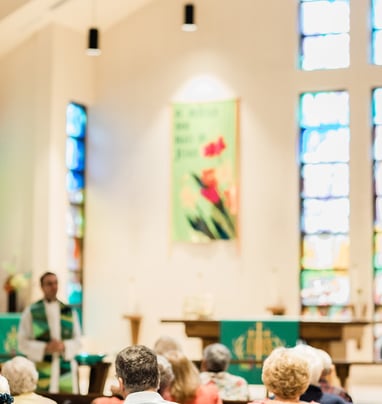 Pastor Schmidt graduated from Concordia University in Austin, TX, where he studied music and Biblical language. He graduated from Concordia Seminary in St. Louis in 2014.
In 2023 Pastor Schmidt accepted the Call to serve at St. John's. He is married to Elizabeth and together they have Adelaide.
Pastor enjoys Classical Music, baseball and long conversations with good friends.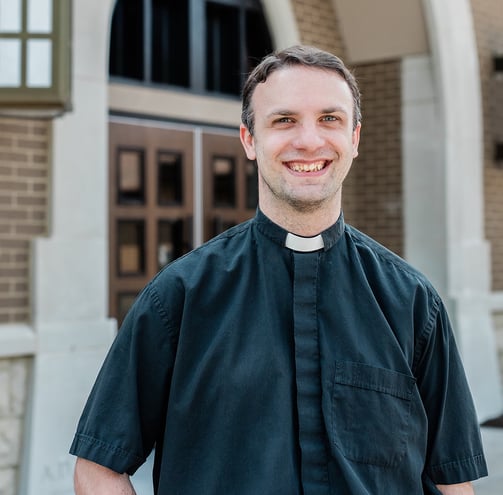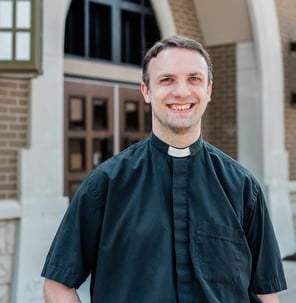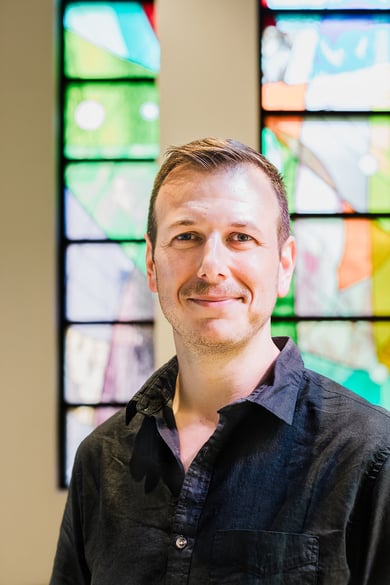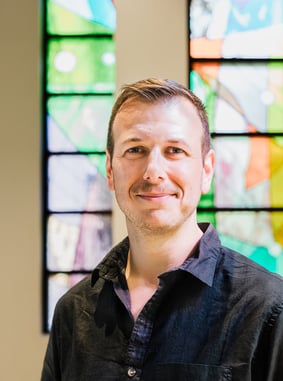 Lisa has served at St. John's faithfully since 2015. Lisa enjoys working here and cares about helping everyone who needs assistance. Lisa also loves sharing her love of Jesus with the children at St. John's. She helps decorate and teach for VBS and she also teaches Sunday school.
Originally from Colorado, Lisa is married to Rodney and they have four grown children, Paul, Thomas (Elissa), Christine (Ben), and Joshua along with two grandchildren, Henry and Tallulah. They usually have a few dogs and a cat running around their house too! They have lived in Lexington since 2004.
Lisa enjoys crafting, reading, photography, and spending time with her family. When she's not in the church office you may find Lisa hanging out with her grandson playing and racing his cars or at the park. She also spends time with her granddaughter who is involved in dance and soccer!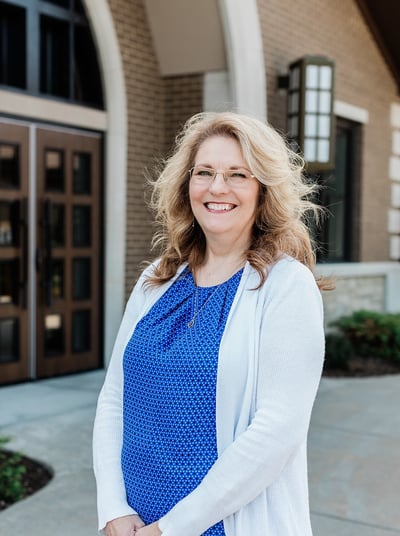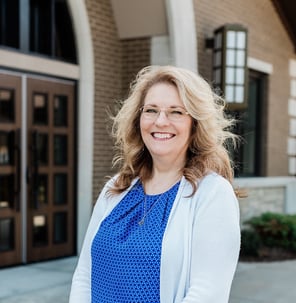 Our Preschool Director, Carri Hallock has been serving at St. John's since 2021. She has a bachelor's degree in Elementary/Deaf Education from the University of Nebraska-Omaha. Her Early Childhood experiences include teaching preschool, assisting in a daycare classroom, and working as an educational interpreter. Carri put her degree to work by homeschooling her four children and preparing them to pursue higher education. Carri has years of experience in church administration and managing/coordinating ministries.
Carri is married to Rev. John Hallock and has four children: Gabriel, Joshua, Caleb, and Mikayla. Carri has many joys. She enjoys spending time and serving with her family in church life. She is passionate about ministry at her church. Carri also loves animals. She spends time caring for her dachshund, three cats and birds. One of Carri's greatest joys is watching little ones grow and learn.
Carri also serves at Resurrection Lutheran Church in Louisville where her husband is pastor. There she organizes events for the outreach ministry. Carri also coordinates scheduling for other ministries and does the bulletins.